FEATURED ON MANY TV PROGRAMMES   *  TESTED BY RTE-TV's "KENNY LIVE"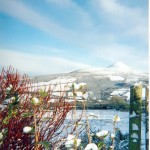 Please note that I no longer take appointments for hands-on healing.  Distant healing sessions are sometimes an option, depending on my availability. See the Distant Healing page for full information. Contact should be made initially only by email, thank you.    And now….
Welcome to my website where you will find comprehensive explanations of the many very different aspects of the work I've done from its onset in 1990 until 2018. 
By "natural healer" is meant that the healing abilities with which I have been working since 1991 manifested suddenly, unsolicited.  Many TV programmes have featured my work and client testimonies, and I have been tested successfully in a prime-time TV experiment with healers on national television set up by RTE's top talk show, "Kenny Live".
The specific types of healing which come through me are:  Spiritual Laser, Dynamic, Cellular and Multi-Dimensional – the first two of which are very rare – which means that I work with most conditions and situations whether physical, mental, emotional or spiritual, from serious illness and injuries through to stress, anxiety and depression.  Explanations of the different healing energies and types of session are given on the "Aspects of Healing" page. For other explanations, please read the FAQ page.  Sessions can be "hands-on", "hands-off" or from a distance, as appropriate.
A registered healer in the UK, I am also a member of the UK Doctor-Healer Network.  Since 1991 I have also given a vast range of workshops and courses in spiritual awareness and healing-related subjects. 
Also a writer, I have had articles, stories and poetry published (some of which are posted here), a mystical poetry collection entitled "The Spirit Sings" spontaneously compiled itself (!), I have written a column on healing and spirituality for The Hibernia Times online and I am currently completing the first of several books which spring from my twenty-seven years as a healer and the life that led to this unexpected path.
This site is designed to answer the most frequently asked questions about my work and my background. The most frequently asked question of all, "How did you discover you were a healer?" is answered in this interview with Dr. Szuson Wong on the U.S.-based "Global Sharing" radio programme:
http://www.blogtalkradio.com/globalsharing/2013/11/20/visions-of-one-ness–a-universal-spiritualit
Disclaimer:  No claim is made to "cure" any particular condition. Healing should be seen as a complement to medical treatment, not a substitute for it.  All medically-prescribed treatment should be continued until you review your needs in consultation with your physician.  No professional healer will ever suggest otherwise.